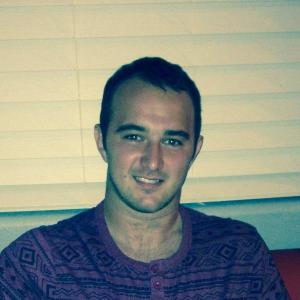 Graduate Student in Residence
Specialization
:
Research Interests
Metaphysics/Ontology
Philosophy of Mind
Philosophy of Language
Meta-philosophy 
Meta-normativity
Education
:
Arizona State University (BA)
Bio
:
Besides philosophy, I like the outdoors -- backpacking, camping, climbing, beach life. I also enjoy action sports; I mainly skate, surf, and do some snowboarding. Indie music is an important part of my life. To get a flavor of what I listen to: Fleet Foxes, The Growlers, Devendra Banhart, Beirut, Phantogram, Dr. Dog and the list goes on. 
Research
:
I am interested in essentialism, natural kinds, de re modality, laws of nature, causation; specifically in essentialism as the ground of de re modality and laws of nature as statements about the natures of things. I am also interested in fundamental ontology, that is, in the basic ontological categories  like individual object, property, event. Lately I've become interested in the metaphysics of norms regarding rationality/logic, and ethics. I also like to think about emergent dualism in philosophy of mind. In meta-philosophy, I am particularly interested in a priori knowledge and rationalism. Other interests include meaning and reference, sortals and identity criteria, and philosophy of religion.